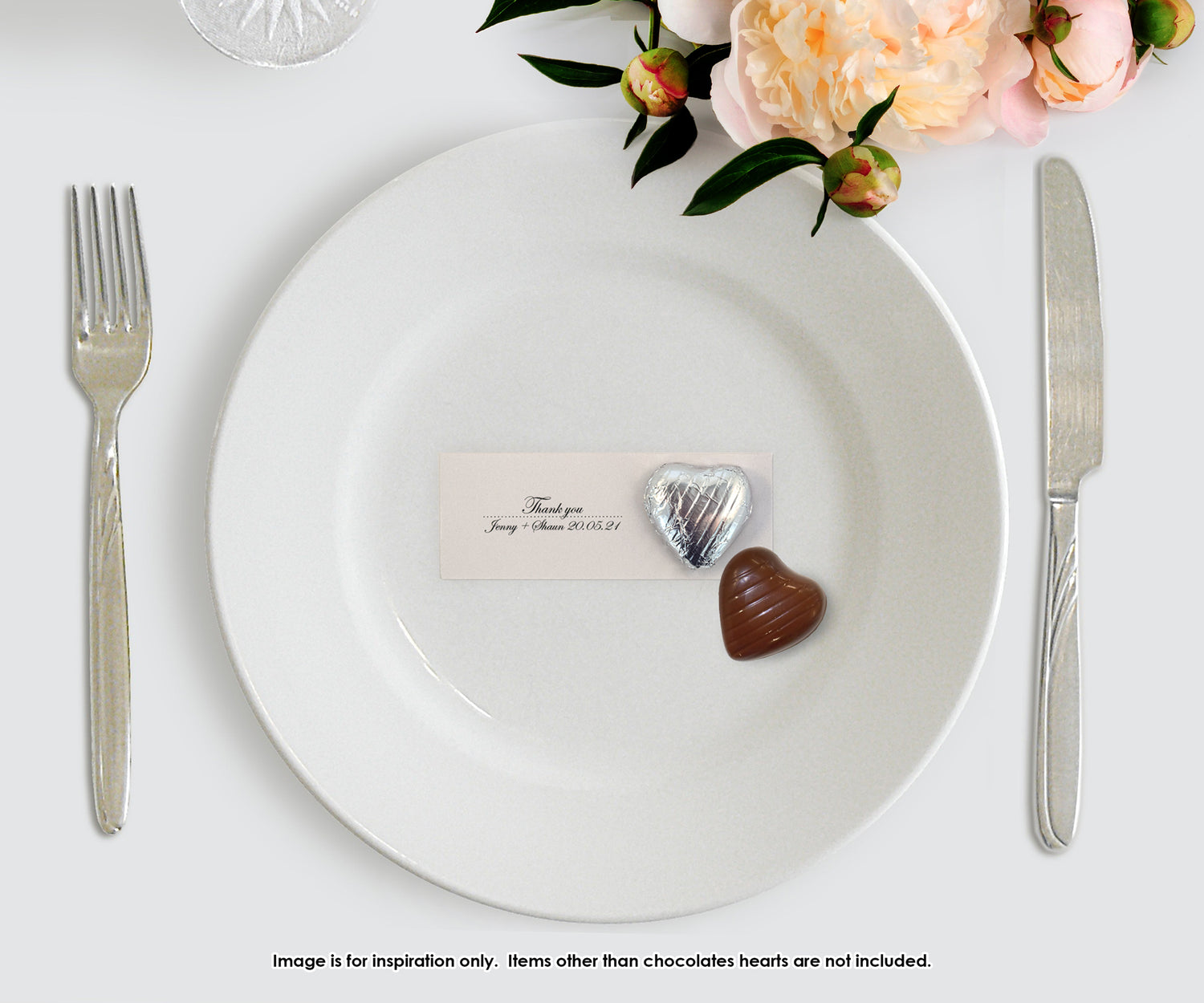 Chocolate Hearts
Our hearts are made in our chocolate factory in South Wales where we use our own high quality milk chocolate. 
These sweet little treats make great wedding favours and can be used in so many creative ways such as attaching them to invitations or thank you cards, or simply on their own as an edible table decoration.


*image is for inspiration only, items other than chocolate hearts are not included.